Top 5 Cooking Shows for Kitchen Inspiration
Discovering new cooking techniques and recipes can be difficult. Sometimes I just don't have the patience or time, or I just don't know where to start.  It can be tempting to keep making the same meals again and again – it's just muscle memory!  But really nailing a new dish can be exciting and rewarding.

Update your technique:
Technique is a large part of cooking – and learning new techniques gives your more tool in your culinary tool box. I'm mostly a tactile learning – I learn from doing things and making mistakes – not from reading, listing or watching.  So reading recipes that include new techniques just aren't a good way for me to learn them.
Cooking shows are much more helpful for discovering new techniques.
Are your ingredients holding you back?
Do you buy the same things week after week? Throw yourself a curve ball and buy something weird and different that you've never tried before! Then research a traditional preparation technique (For me this involves a trip to my Netflix account) and go for it. What's the worst that could happen*?
*if you have a lot of food allergies, have your epi-pen ready.
Here are my Top 5 Cooking Shows that teach new ways to use techniques + ingredients:
1. Mind of a Chef – A well-deserved spot on the top of this list. Each episode of this
completely unscripted show follows a chef from a different corner of the globe, exposing his or her thought process behind their unique culinary expressions.  This show helps you understand the inspiration and culture behind the cuisine, and get a tell-all glimpse each chef's unique interpretation of food.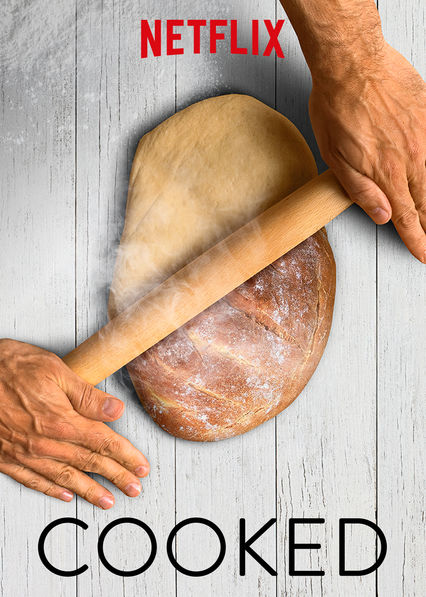 2.  Cooked – This Netflix original series has top-notch content regarding technique, ingredients, and culture. But Michael Pollen is no Anthony Bourdain.  The glove-wearing germaphobe narrator uncomfortably handles BBQ and tries to relate to locals. He appears to be an academic author trying desperately to be authentic within the context of his subject. Good thing the whole series is only 6 episodes, and is exceptionally educational & visually brilliant.
3. Good Eats – Alton Brown brings techniques to life, and explains the science behind techniques, and history behind ingredients. It can be a little silly, but is super entertaining and educational.  Definitely the lightest of all the shows on this list and doubles and late-night TV. Thanks Netflix.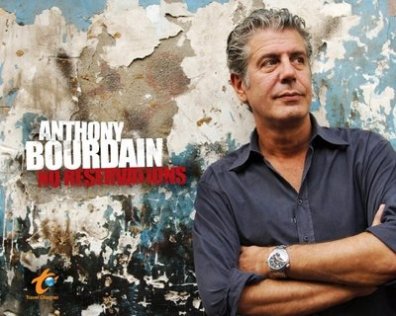 4. Any Anthony Bourdain show – Anthony Bourdain is my spirit animal. Weird, raw, real, and one of my favorites.
5. Chopped – This show can make you feel like a kitchen rock star, or a kitchen bum. Especially when you watch 11 year olds whip up restaurant-quality meals in 30 minutes.  In any case, it shows you how to use weird ingredients and gets you thinking more creatively about using the ingredients you have.
Honorable mention: The Great British Baking Show.  If you're into baking and British accents, this is the show  for you. Delightfully entertaining and a little silly. If you have a sweet tooth this show will make you want to plow through an entire package of frozen Nestle cookie dough while you watch.
Photo Credit:
1st photo "bread" by Scott Ableman, Creative Commons.
2nd photo "flour" by ballookey, Creative Commons.